Podcast: Play in new window | Download (Duration: 1:14:39 — 136.7MB)
Subscribe: Apple Podcasts | Spotify |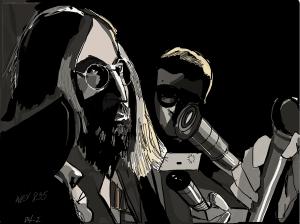 In this episode, Richard and Robert chat with Chip Madinger, co-author of Lennonology: Strange Days Indeed – A Scrapbook of Madness. Chip is also the co-author (with Mark Easter) of the acclaimed Eight Arms To Hold You: The Solo Compendium. (2000).    
Songs include "Nobody Told Me" and "Aisumasen (I'm Sorry)."
Find Robert's books here.
Find Richard's books here.
Find Chip Madinger's and Scott Raile's Lennonology sites here:
http://www.lennonology.com/main.htm
http://www.lennonology.com/Preorder_2015_Live.htm 
http://www.lennonology.com/Master%20Quotes%20List%201966-1980%20v1.1.pdf 
Photo forum here (no, you don't need to have bought the book to access; just register):