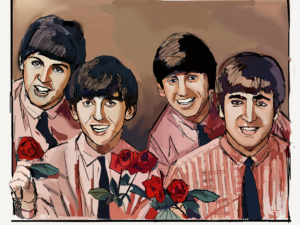 I asked for your questions last summer and you responded, so here you go! Aided by Gary Wenstrup (SATB regular of Olympiad series fame), we tackle the following subjects:
The "aaahs" on "A Day in the Life"
The end of touring
Beatles '76
Live Aid
A psychological exam of John and Paul's relationship
Mimi Smith's parenting
The "Come Together" lawsuit
George on
Sgt. Pepper
Where were you December 8, 1980?
Myths that won't dieCheck out Gary Wenstrup's lectures here:
http://www.garywenstrup.com
Gary's December 1980 review of Double Fantasy here.
The post 257: Questions From Listeners appeared first on .